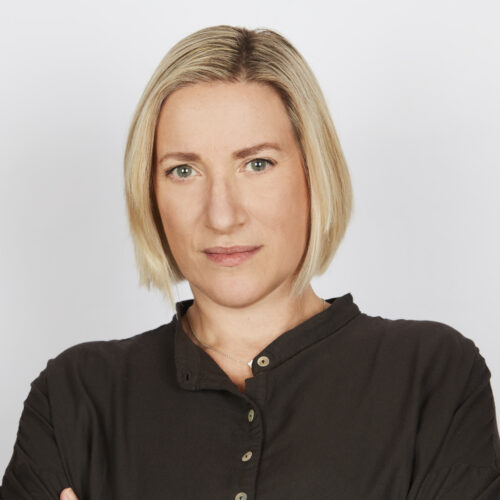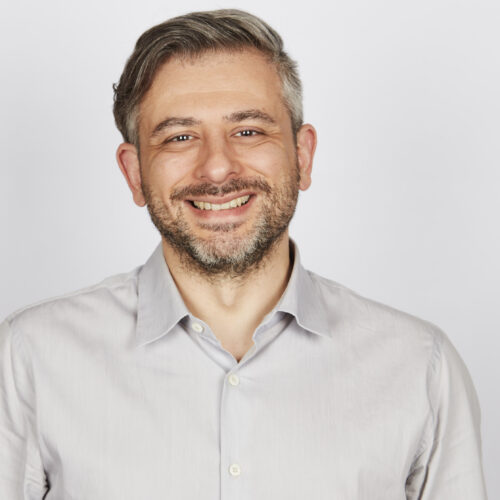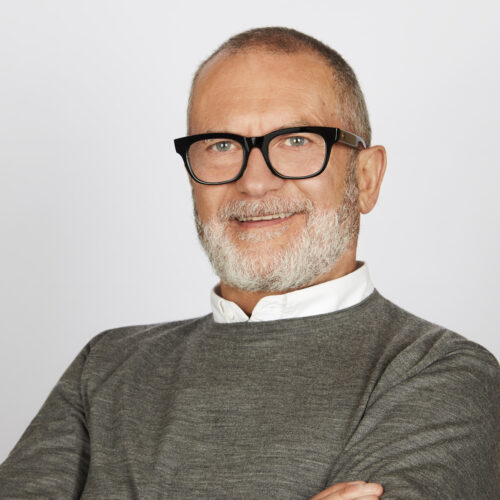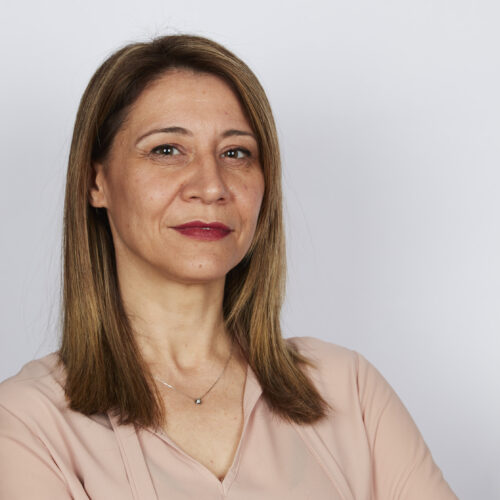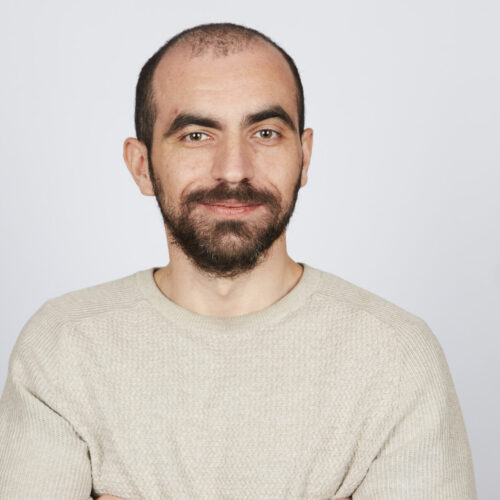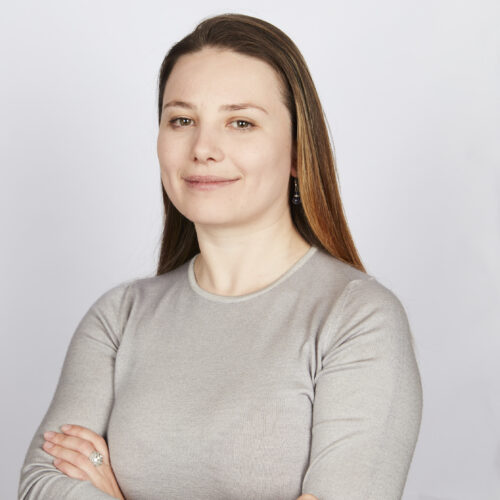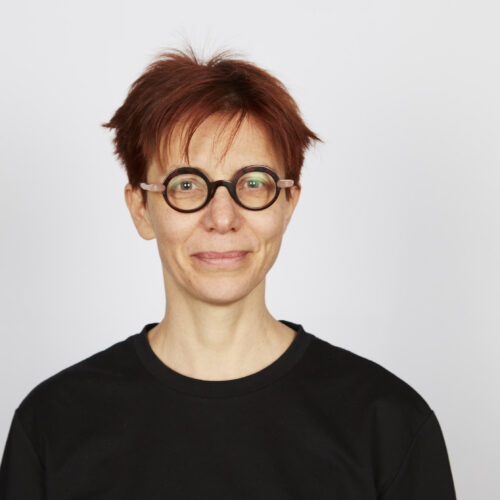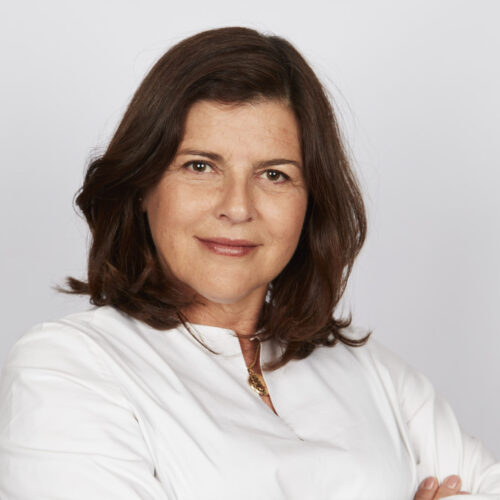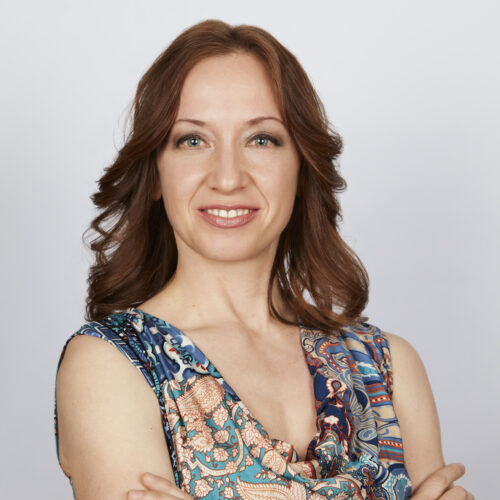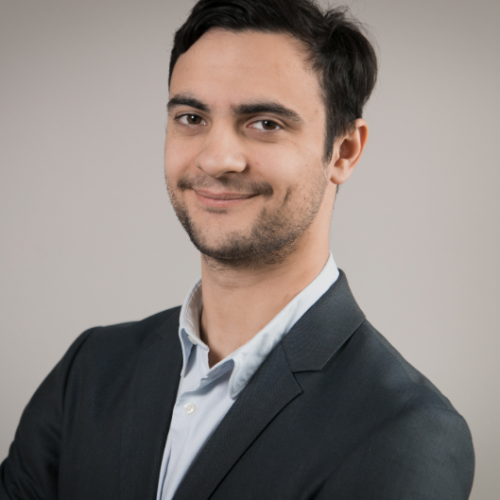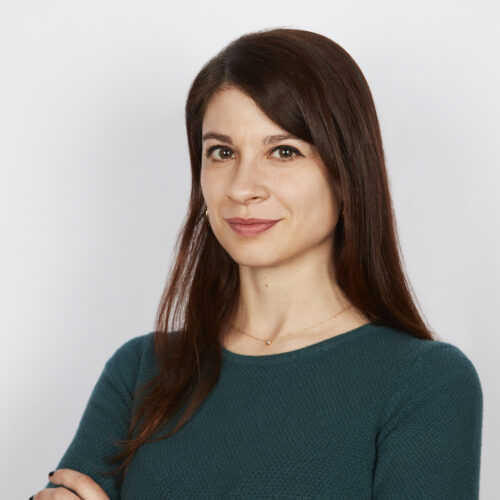 Partner - Paris, Milan
Francesca Antonini

With a background as a Latin Philologist and 15 years in HR Consulting as a People Development Expert, after a "breathing" moment and a study in Mindfulness, I acquired some more self-awareness, and I am convinced that individual and collective self-awareness is key also for business success.
As a Partner in Awair, I decided to tell a different story. I take my interest in transformation and individual wellbeing, my passion for participative facilitation and for building comprehensive experiences that encompass people at a physical, psychological and emotional level.
Throughout the years I have worked in Italian and international consulting firms and have focused a lot on Coaching, especially with female executive leaders.
Bio
Languages:Italian, English, French
Partner - Milan
Paola Ballabio

As a professional I have lived two lives, one succeeding the other over time. Yet, in some ways, they coexist. For the first 15 years of my career, I consulted on organisational themes (designing of organisational layout,  defining job descriptions, analysing processes and workloads), change management, culture and climate analysis, designing of Human Resources systems. Afterwards, I focused on people behaviours and competences within an organisation. I was accredited as a Coach and got a certification to use assessment tools, and since about 10 years I deal with talent management projects both as a technical resource and as a partner for HR functions and Management.
This is the crossroad of my two professional matrices: defining useful competences for business challenges, identifying talent needed for the success of a specific organisation, assessing people in a solid and agile way, and lastly, turning evaluations in measures and data to make a managerial decision. My challenge? Creating value for the individual and at the same time for the organisation, combining methodological accuracy and robustness with innovation and purpose.
In Awair, I am one for the Partners, but I am also a Senior Consultant, but I am also a Project Manager. When I am not working, I am a mother who enjoys and finds wonder in the magic of seeing her son growing up as well as tries to keep up reading and travelling.
An image I would use to describe Awair? A lush forest of beautiful, rare and diverse trees but with a sense!
Bio
Languages:Italian, English
Partner - London, Milan
Andrea Facchini

I moved to London when I was 20 to study, now I have spent just as many years living in London and I still have not yet stopped learning. Over the past 2 decades I have become an Industrial Psychologist and developed my experience not only in Europe. I also have a strong passion for coaching and psychometric tools.
I have always been interested in helping organization leaders and people build functional and performance-oriented environments that are pleasant and inspiring for those who work there: we spend most of our life in an office space, as a Partner at Awair I believe it does matter, as it is a welcoming one!
Themes I am keen on: the "dark side" of leadership, conscious capitalism, strategy influence and the sustainable management of the individual energy.
Bio
Languages:English, Italian
Partner - Milan
Gianfranco Gennaro

After 25 years mostly as a Human Resources Director for important companies and working on complex process of transformation, I think I realized why many transformation projects fail, projects based on the best intentions too, as well as the (few) correct things we should (absolutely) do right.
Moving from organization to consulting, besides working with my friends, my goal is to transfer the awareness I breathed to Awair projects, often as the devil's advocate, a role – I have been told – that comes to me naturally.
Bio
Languages:Italian, English
Partner - Milan
Massimo Lanzanò

This is my third consulting experience after just as many in an organization. It feels like two life experiences that have constantly added to each other. Today, it would be hard for me to work side by side with an HR Manager or a Management team if I hadn't had that responsibility myself, if I hadn't made certain mistakes, if I hadn't had to deal with organizational politics.
This new adventure with Awair is different: internationalization, digitalization, artificial intelligence. It is hard to come up with a more exciting way to contribute because it is at the core of future success. And the core of our new way of doing consulting. That is exactly why I am more passionate about my job: the constant opportunity to be onboard the incredible boat of change. The ability that organizations have to adjust despite the enormous effort and the speed never ceases to amaze me. I am moved by seeing people undergoing a change that goes beyond their routine. Sometimes it goes beyond their own expectations. Designing, facilitating, accelerating the change is what I love to do the most.
However, if I hadn't chosen this line of work, I would have been a Publisher. In my spare time, my greatest passion is books: finding them, reading them, owning them, and suggesting them. And the re-reading them.
A slogan for Awair? Easy… Many within one.
Languages:Italian, English
Executive Consultant, L&D Expert - Milan
Alberto De Biasi

I aim at helping people learn the art of leadership… with respect. By leadership I do no not only mean the ability to lead people, but also the broader concept that encompasses every skill required to create transformation while working alongside other people. I am good at communicating alternative points of view and at encouraging team to reconsider schemes that may no longer work.
When I facilitate teams, I enjoy being there for them and contributing in creating the right environment for them to explore and develop on a daily basis what they care about most.
I have been working for 20 years both as a people development expert and an assessor, I worked in consulting and in organizations in Europe and in the Middle East. I am an Industrial Psychologist and I have a PhD in "Organizational Development and Change".
Bio
Languages:Italian, English
Sr Consultant - Milan
Dimitra Kakaraki

Emotions, beliefs, behaviors… I am a psychologist, cognitive-behavioral psychotherapist, as well as a member of the Italian Association of Cognitive-behavioral Psychotherapy and Italian Association of Psychotherapy. I teach in several schools of psychotherapy but mostly at the Center for Psychotherapy Research where I also supervise the Clinical department headquartered in Rome. I am also coordinator of the editing committee of an industry magazine and member of an international research project.
In 2015, I consciously decided to shift my focus to studying organizational behaviors and that is when I met Awair. Today, I am an Awair Senior Consultant and I enjoy being part of the activities with clients.
Engagement, leadership behavior, interpersonal communication, assessment, goals, training, one-to-one, teams, training rooms, these are just a few key words of my daily routine. I design and offer development programs on effective behaviors for people within an organization, as they impact most on the organizational performance itself, and this is a challenge I am very passionate about.
My marked sociability makes me really happy to spend time with others and I find social events regenerating.
My explorative drive and curiosity usually take me to experiment with diverse non-professional activities, none of them though can overcome my undisciplined being. Recently, I have enjoyed regenerating pieces of furniture, I might have loved being a carpenter, for this reason I am aiming in turning my attic space into a workshop.
My personal slogan is πάντα ῥεῖ (pánta rheî – everything flows). My slogan for Awair is: "Why should I fill my mind with general information when I have people who are able to tell me whatever I need to know?" (Thank you, Henry Ford for this!)
Bio
Languages:Italian, English
Sr Consultant - Milan
Camilla Panico D'Urso

Thanks to my independent character, throughout my career I have traveled around the world for HR consulting purposes and I specialized in evaluation of potential and organization. With Awair I have carried on along this path as Senior. Consultant and Project Manager.
I believe my job is a privilege, plain and simple, I should pay clients to do it (don't take my words at face value!): I am always in touch with people and I help them unlock their professional potential with an inclusivity-oriented approach.
My other passions are cooking (and then eating), music, my dogs, and my children. I go places and I have people to meet.
If I have to find a slogan for Awair, I could only quote Confucius: "Choose a job you love, and you will never have to work a day in your life".
Bio
Languages:Italian, English
Sr Consultant - Paris
Maxime Regis

Before joining Awair, I worked for 13 years in international consulting dealing mostly with assessment processes and trainings for HR Consultants and Talent Managers from digital finance and the oil industries.
I am a Psychologist, and my role in Awair is Senior Consultant and Training Facilitator. Here I am glad that I can further study every aspect of personality in a professional environment. Moreover, thanks to some of the tools that Awair utilizes with clients and distributors, I have the opportunity to access exclusive, detailed papers and researches on this topic.
In my spare time, I tend not to miss any art exposition, I am especially enthusiastic about contemporary art. I see this passion as a way to balance the scientific side of my job.
My slogan for Awair? Awair are you?
Languages:French, English
Consultant - Milan
Luca Gozzo

After I had finished my degree in Industrial Psychology, I started working in a HR role within the Investment Banking industry. I soon realized though that I was more attracted to facing more diverse, complex and organization-specific challenges. Fully aware of this, I took a leap towards consulting and Awair welcomed me.
In Awair I am an HR Consultant, a role I am comfortable in because I can take part in projects aimed at helping people develop their talent and full potential. In particular, I am interested in learning more about the Dark Side of Leadership, as well as keeping up with every new trend and technological innovation within the industry.
In my spare time, I am an avid reader of psychology essays and papers, I love drinking coffee and experimenting new blends. Let's not forget that I am unbeatable at Briscola! Besides this, I don't like hanging around too much at home, I rather go out, meet people and bustle around.
Languages:Italian, English
Consultant - Milan
Milica Karić

After completing my studies in Social Anthropology and Political Science, I represented my country – Serbia – in a youth leadership development programme in Italy. In such an international environment, I had the opportunity to steadily develop a wide range of soft skills while working on creative interpersonal and community conflict transformation methods. Thanks to this background, I bring a multidisciplinary methodological approach to consulting.
In a post-modern society such as ours, every social organisation is defined by accelerated, constant change and transformation. Therefore, what brings me professional satisfaction in Awair, is knowing that we are tagging along our clients on this fascinating journey allowing them to make the most of everything the VUCA world has to offer. Working along with this team of experienced consultants sparks my interest for all the cultural aspects of coaching and talent management processes.
In my spare time, I do not stop assessing, as a Certified Sommelier, I enjoy evaluating quality and maturity of the Italian wines.
Languages:English, Italian, Russian, Serbo-Croatian
Consultant - Milan
Francesco Mazzer

I was – not too long ago – a Psychology student. Language and interactions have always caught my interest. At Awair, as part of the Consulting team, I often take part in assessment processes, but I also help organizations use the most suitable tools for them to identify talents with a keen eye for digital aspects.
I like technology when it improves people work-life and I aim at designing efficient processes with a constant eye for innovation.
Among my passions that stand out undeterred include that sport where two teams of 11 players run after a ball. I think it is the only religion without non-believers.
Languages:Italian, English
Consultant - Paris, Barcelona
Lise Saussier

With an MBA in management from ESSEC Business School and after several years in managerial positions within the luxury hospitality industry, I moved on to Human Resources.
I have lived and worked in the UK, Russia, Malaysia and Spain. Living abroad is a challenge I like, adapting to a new cultures, learning new habits and languages.
I am certified coach, and my role in Awair is Consultant and Training Facilitator.
I appreciate helping organizations to implement and complete their projects, helping them to achieve their goals according to their competency model.
I propose customized solutions and I do what is needed to make sure they will realize their project successfully.
In addition I am starting a thesis about the issues women in leadership are facing to maintain their positions. I hope my research can contribute to building adapted tools to tackle the current challenges faced by today's organizations.
My main passion is cooking! I am a trained Chef, but a vegetarian and I do not miss an opportunity to show that this cuisine is tasty and full of choice.
Languages:French, Spanish, English
Sr Consultant - Milan
Francesca Sellani

I am passionate about the development of human potential and all that talent and competence mean to each of us. In consultancy projects, I like to start from a systematic understanding of the organisation and the context. I believe in powerful relationships, which can activate and guide processes of profound transformation, always with full respect for the autonomy and well-being of all.
Languages:Italian, English
Sr Consultant - Milan
Vania Bidoglio

I love working on issues of valuing one's own and others' resources, interpersonal relations and Diversity & Inclusion. In my work I foster the growth of leaders who are open to experimentation and interested in creating work contexts in which people feel stimulated to step out of their comfort zone.
Bio
Sr Consultant - Milano
Alessandra Abbondati

I work with passion in the field of Human Resources, accompanying the HR structures of national and multinational companies in the definition of Assessment, Selection, Talent Management and Leadership Development processes. Thanks to a long experience in well-known consulting companies, I have consolidated the ability to design and manage complex projects in situations of ambiguity and change.
Bio
Languages:English, Italian
Project Coordinator - Milan
Elisabetta Bonaventura

I've been working in a supporting role for about 15 years mostly in the consulting sector, I love being "behind the scenes".
In Awair I am part of the Project Coordinator Team, a role I feel at ease with, like a comfortable second skin. You never get bored handling a consulting project: it is never the same, it always has different interesting challenges as it always entails juggling several tasks and processes at the same time. Have I mentioned that it is the perfect job for me?
In my free time, I keep myself very busy with activities that serve as creativity outlets: I teach English, I organize and entertain children parties with art-attack laboratories, I am a Shiatsu masseur, I hold reading sessions of the subconscious, I am passionate about oriental disciplines, Chinese in particular, and I love food. Would you believe I am an Excel enthusiast?
Languages:Italian, English
Administration Manager - Milan
Paola Vergani
After completing secondary school, I enrolled at university, but I soon dropped out to work in the family company first, subsequently in a travel agency specialized in living abroad to learn foreign languages, and lastly, I landed a position at Awair.
I have always handled the administrative area of business, something I have always been keen on since high school, all along my journey.
I am a bit of a restless spirit and for this reason I tried my hand at several activities: a variety of sport disciplines, singing and dancing. I love cinema, theatre, musicals and literature, especially detective stories!
Languages:Italian, English
Administration Officer - Milan
Marco Vincenzi
Before job-hunting, I temporarily joined the Navy where I used to follow rules and procedures always with a smile on my face. Back at home, as soon as I could, I quit every odd job I had and started working in the administration office of a small construction company. With this company I learnt everything I know today, in a very real sense.
Apparently, following rules and procedures as well as meeting deadlines are some of my strongest characteristics. Awair chose me for who I am: someone who doesn't miss any detail.
In my spare time, I enjoy hanging out with friends, planning trips, going to theater and cinema, but most of all I love good food.
Languages:Italian, English
Marketing and Communications Manager - Milan
Valentina Gerace

I hold a degree in economics and social sciences and I specialize in digital communication. After designing activities to support the sales network for a start-up in the insurance sector, I received my first assignment as a communications manager. I then worked on projects related to internal communication, with a vertical focus on company intranets and employee engagement.
With Awair, I started on a path of leadership awareness and development, contaminated by the corporate culture and content I deal with on a daily basis. I am passionate about working in cross-functional teams and dealing with projects that can make an impact on the target audience.
Languages:English, Italian
Project Coordinator - Milan
Elisa Carosso

After graduating in Languages for International Relations, I threw myself into the world of logistics, learning the art of speed and flexibility. I then realised that I wanted a more 'human' touch in my working life, at which point I came across Awair, where I joined the team of Project Coordinator.
My job is to organise, solve problems, assist our customers, both internal and external, quickly and always with a smile. All this in a context, that of HR consultancy, which is challenging and constantly evolving.
In life I enjoy three things in particular: travelling (a piece of my heart is in Russia, another in NY and another in Japan), photography and eating. But as much as I like to taste the specialities of the new places I visit… no cuisine is like that of my Piedmont!
Languages:Italian, English, Russian
Project Coordinator - Milan
Carla Macanás

After graduating with a Master's degree in Educational Sciences from the University of Murcia, my international career began. My desire to grow professionally in a lively environment full of opportunities led me to move to Milan to work as a project designer for a non-profit educational organisation.
At Awair I put my organisational skills to use in the role of Project Coordinator for international projects, working with internal and external clients in Italian, English, French and Spanish.
In my spare time I cultivate a passion for the world of volunteering and non-profit.
Languages:English, French, Italian, Spanish