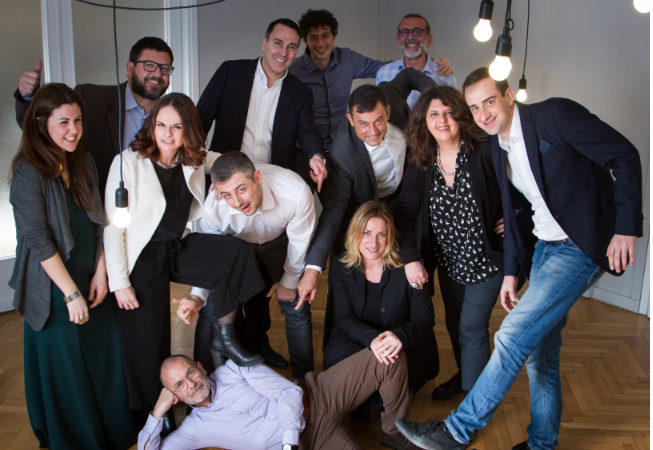 Awair distributes Hogan personality assessments in France and Spain too: an international expansion that rewards competencies and successful strategies.
We established Awair in 2012 as a consultancy boutique specialized in methodologies and assessment tools for talent management processes. We are young but our experience is based on a solid professional background. Therefore, we've already reached many targets and grown: today our growth becomes international. Beside the Milan headquarter, we have an office in Paris and in Barcelona and a Project Office in London. Through this expansion, Awair becomes the main authorized Hogan Distributor for the Mediterranean Europe.
Awair will always be a partnership of people, and every one of them contributes to the collective identity of the organization, in their own distinctive and organic way. "Awair is a one-stop-shop for any assessment need of organizations, head hunting and recruitment companies, as well as professional coaches. Our partnership with Hogan in Italy and the current international expansion give us a competitive advantage for the depth and scope of the analysis that we can carry out", says Massimo Meroni, Awair Co-founder. Francesca Antonini backs up that Hogan's and Awair's DNAs are effectively compatible, "At Awair we believe that business success depends on becoming aware – at personal and organizational level – of one's own strengths and challenges. We help organizations realize this through a highly specialized and customized use of Hogan instruments." Gianfranco Gennaro as well has a clear vision of the organizational priorities for people development: "a comprehensive coherence with the frame of the competence model is important. Therefore, Awair designs and implements development centres that integrate Hogan tools with other tools, to reach the expected goals and the best fit with the organizational culture.
Awair is the ideal partner to accomplish a process of organizational transformation, Andrea Facchini, the most recently appointed Partner, has no doubt: "we are passionate to help organizations implement successful programs of talent management and simplify effectively internal transformation as well as leadership development. We provide coaches, consultants and HR specialists with personalized training and Hogan certification programs."
Gilles Dacquet and Ernest Sant, the French and Spanish Partners respectively, announce: "We are thrilled for the opportunities that the Hogan tools offer to our local markets, where the evaluation of personality as a key factor of performance improvement has great development potential. Hogan will deliver a strong a value for the competitiveness of the Human Resources sector in France and Spain."